Context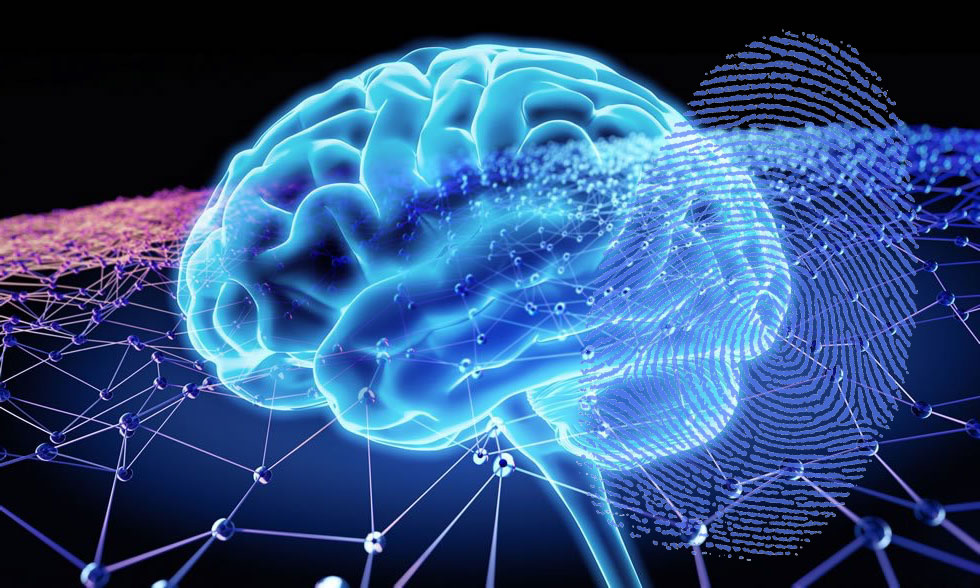 In a milieu of polarization, an era of claims to supremacy – "and nobody's right if everybody's wrong" – perhaps complexity can moderate pride. Complexity that resonates like a prayer.
There's the wider stage of complexity – from the atomic to the cosmic scale. Ecosystems. Culture. But there's the complexity right in our skulls. Our brain.
• Dictionary.com > Humbling > "causing a person to feel less proud, especially through awe, admiration, or gratitude."
---
The mystery of the brain – our sense of identity, our feeling of agency
Here's a fascinating episode of PBS' NOVA series.
Changes of consciousness – being aware and not being aware. Sleepwalking is a particularly revealing behavior. Also anesthesia.
E.E.G. activity. Drugs which alter the way the various parts of the brain communicate. The role of the thalamus.
"Split-brain" surgery. The corpus callosum. The brain's "thermostat."
Integration of types of information. Processing of emotions.
Magic tricks that challenge our sense of control.
Artistic creativity (e.g., freestyling, improvisation) – letting go of conscious control.
• PBS > NOVA > Season 50 Episode 10 (5/24/2023) > "Your Brain: Who's in Control?" – What's really driving the decisions "you" make.
[from transcript]
SUSANA MARTINEZ-CONDE, PH.D. (SUNY Downstate Health Sciences University): The brain is the biggest mystery in science today.

THALIA WHEATLEY, PH.D. (Dartmouth College): It's responsible for all the facets of our personality, everything we think and everything we feel. It makes you you.

URI MAOZ, PH.D. (Chapman University): A very large fraction of what's happening in my brain, I am not aware of at all.

HEATHER BERLIN, PH.D., M.D. (Icahn School of Medicine at Mount Sinai): But what exactly is going on in your unconscious brain? What part of your brain is really in charge?

NARAYANAN "BOBBY" KASTHURI, PH.D., M.D. (University of Chicago, Argonne National Laboratory): The brain is made of almost 90-billion neurons, but it produces this illusion that there's a single person inside our skulls.

[Host neuroscientist] HEATHER BERLIN: How is it possible to do complex behaviors like walking, eating and sometimes even driving while sleeping?

BOBBY KASTHURI: That feeling of unity, of "me," is actually distributed across almost 90-billion neurons by this illusion that there's a single person inside our skulls.

HEATHER BERLIN: So, how exactly do emotions and the emotions of others influence our brains? Neuroscientist Luke Chang studies how emotions like greed and guilt affect our decision-making.

… certain experiences are so profound, so extreme, that they can impact brain biology from one generation to the next. Neuroscientist Bianca Jones Marlin is studying how your ancestors' [traumatic] experiences might control how your brain is wired today.

BIANCA JONES MARLIN: So, people began to ask, how does an experience of a parent, of a grandparent change offspring?

MAHZARIN BANAJI: Our ability for conscious awareness, it's a magnificent ability, this ability to reflect on our own minds. But it also leads us astray.

ANIL SETH: I have memories, plans. I have these feelings of agency over my actions. But what the science itself is telling us is that these things aren't necessarily bound together. Different aspects of the self can be manipulated or even taken away altogether.

HEATHER BERLIN: Like states of consciousness, there are levels of agency, ways it can be manipulated and even taken away.

HEATHER BERLIN: Your brain is a meaning-maker machine. And creating a sense of agency is one of the ways it makes meaning out of your daily life.

HEATHER BERLIN: There are parts of the brain that allow you to feel like the author of your own life. But that's only part of the story.

HEATHER BERLIN: Your brain is a complicated collection of these intricate parts, many of which you have no awareness of. And they all work together in a delicate dance to create your perception of you.
---
The 'I' and "me" of the self – the interplay of brain regions
Here's an article about brain research on our sense of self: the "I" and "me." The physically centered, bodily connected "I" awareness; and the persistent meta "me" over time.
I find it interesting, in part, because of the role that regular physical exercise (aerobics, weight training, etc.) plays in brain and mental health, particularly as we age.
Terms: posteromedial cortex (PMC), anterior precuneus
• Scientific American > "How the Brain Creates Your Physical Sense of Self" by Diana Kwon (July 12, 2023) – New insight comes from zapping a brain region that causes people to feel dissociated from their body.
The default-mode network, a term coined by neurologist Marcus Raichle in 2001, … is active when a person is not focused on a task, and researchers have found that it plays an important role in processing self-referential ["me"] thoughts.

[Our "I-ness"] forms a bridge that constantly switches back and forth between a conscious and unconscious state of mind. …[of] feeling that you indeed occupy your own body.

Zapping the anterior precuneus caused all eight individuals to report alterations in their subjective experiences … These changes included a feeling of floating, dizziness, a lack of focus and a sense of detachment [dissociation] from themselves. Some participants remarked that the detachment was reminiscent of what they'd felt while on psychedelics.

[Using a functional magnetic resonance imaging (fMRI) scanner,] researchers found that the parts of the anterior precuneus that led to changes in participants' sense of bodily self were not part of the default-mode network, although they formed connections with regions within that network.

This finding implies that there are two different systems for processing the self, … "One is a narrative self, based on memory, and the other is the bodily self," …